REAL ESTATE INVESTING FOR CASH FLOW & LEGACY WEALTH
---
GROWTH
1.Passive or Active Investing
Vault Ventures will assist you in achieving your investment goals.
COMMUNICATION
2.Schedule a Call
Vault Ventures provides passive investment opportunities and direct wholesale deals for the active investor.
INTEGRITY
3.Invest with Security
We share all info & due diligence on each opportunity to make the best decision.
COMMITMENT
4.Review Our Opportunities
Our team is committed to consistently delivering the best opportunities to our investors.
TRANSPARENCY
5.Investor Updates
Receive daily and weekly investment updates and detailed quarterly reports.
BIOGRAPHY
---
Alex Quezada is managing member of Vault Ventures, LLC and Quick Cash Offer, LLC. Alex has transformed Vault Ventures, LLC from a wholesale company to an investment company focusing on acqusition of cash flow producing assets for wealth accumulation for their investment partners and the team at Vault Ventures.
Alex has grown Quick Cash Offer from a 2 man team to now a team of 12, dedicated to acquiring off-market discounted investments properties throughout Florida to directly wholesale these assets to cash buyers looking for their next solid investment opportunity. Alex's team at Quick Cash Offer is proficient in locating motivated sellers throughout Florida and emerging markets where demand is high for investor inventory.
Alex is on his passive income journey to 5000 doors which currently stands at over 1200 doors includes, single family homes, duplexes, triplexes, apartment buildings, mobile home parks and self storage. Alex specializes in all faucets of real estate and has built teams to manage and grow his holding allowing Alex to focused on self storage acquisition and their turnarounds. Over the last 2 years Alex and his team have acquired 5 existing facilities in Florida totaling over 110,000 sqft and is in development of 90,000 square feet in Tallahassee, FL. Alex and his team excels at setting up automation and processes to manage these facilities to maximize occupancy and cash flow.
Alex is a graduate of the University of Central Florida with a BA in Finance. Alex's vast knowledge of his industry, work ethic, and integrity has helped Alex's reputation as an entrepreneur quickly on the rise to reach his goals and help others reach theirs.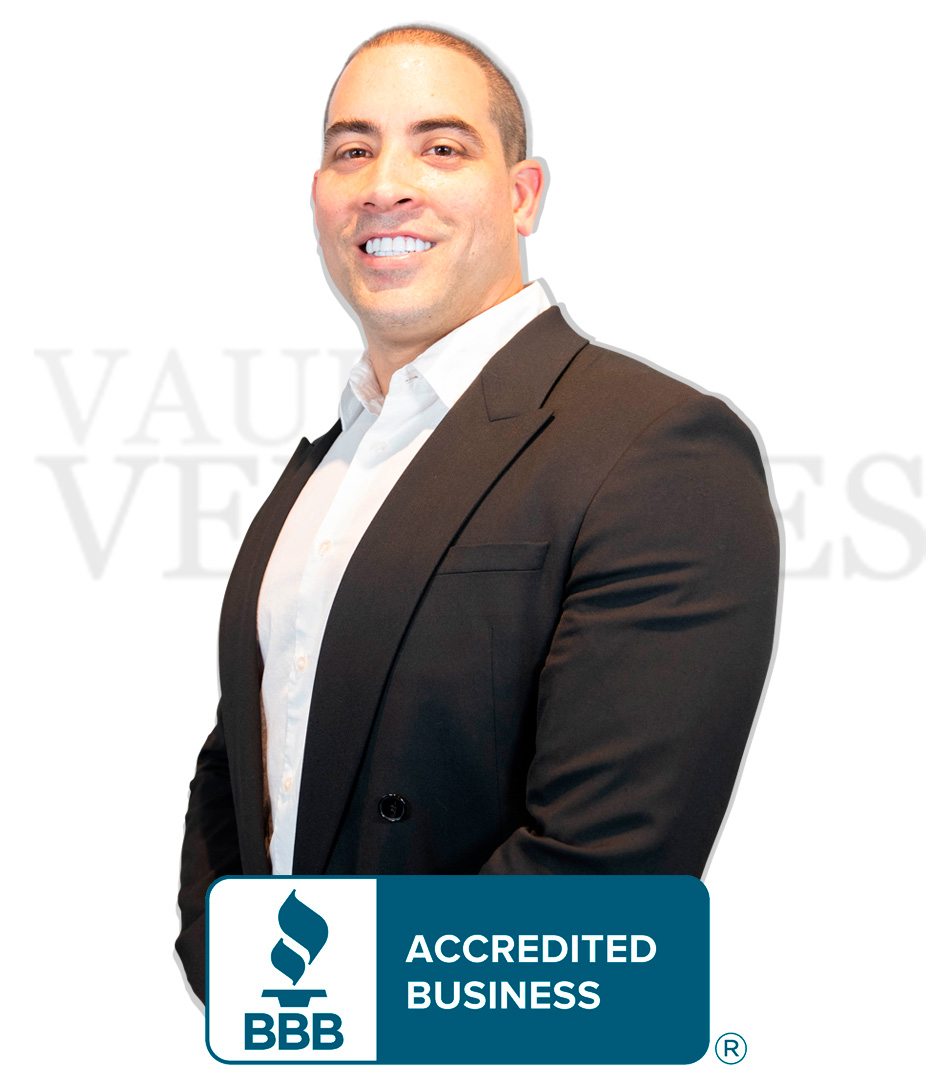 Vault Ventures in Numbers
---
$0M

ASSETS UNDER MANAGEMENT
Vault Ventures focuses on only the best markets.
---
Improving Our Clients' Lives
---
Upcoming Events
---
We will play host to many events throughout the year. Events such as webinars, lunch & learns, happy hours, and much more.